Short performance of hymns at the Byzantine Hymnody—Past, Present & Future symposium, St Andrews Theological College, Sydney (19 August 2018)
Music interlude at the Great Hall of Sydney University for the graduation of the Sydney College of Divinity (14 April 2018)
Short performance of hymns to the Holy Trinity at the Theological Symposium, St Andrews Theological College, Sydney (1 Sept 2017)
Short performance of hymns and songs from Asia Minor at Liverpool, Sydney (28 May 2017)
Our concert at St. Spyridon , 17th April, 2016 presented the hymnology of the Great Lent and Holy Week
Part 1
Part 2
Hymns about the environment and creation at St. Andrew's Theological College, Sydney
George Combis (1965-2015)
At a very young age George was taught the art of Byzantine Music by his late father (Rev John Combis) who was a former chanter in Thessaloniki. In 1986 George was assigned the position of left chanter at All Saints Greek Orthodox church, Belmore and in 1991 was promoted to Protopsaltis at the same church where he served for 29 years. He was also the choirmaster of the Australian Byzantine Choir & attained the diploma of Byzantine Music in 2005. Over the years George taught numerous students the art of Byzantine Music. George passed away on 28 January 2015. He will be greatly missed by all of us and we will be forever grateful for all that he offered us. May your memory be eternal George!
Melisma performing at anniversary concert for the 200-years of the "New Method", November 16, 2014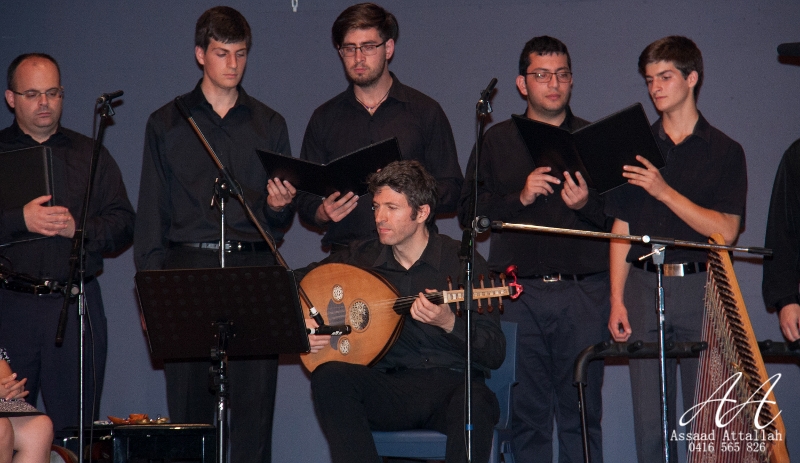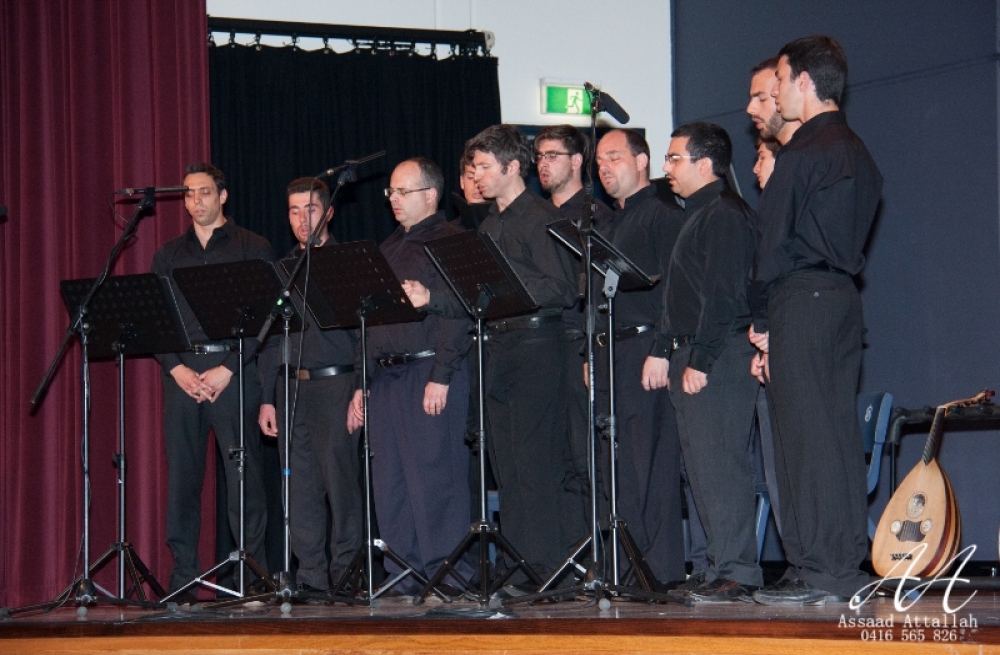 Melisma at Summer Arts Long Weekend Festival, Hellenic Museum, Melbourne, March 8, 2014
Basil Stavropoulos (1959-2012)
Basil Stavropoulos started chanting at thirteen and studied Byzantine Chant with the former Protopsaltis of Australia, Anthony Aristodemou. From 1989 to 2013 he was the chanter at the parish of the Transfiguration of our Lord, Earlwood. In 1995 he founded the Sydney School of Byzantine Chant, of which he was the first principal and which in recent years has had over 60 students. Basil passed away on the 15th of December 2012 and is greatly missed by Melisma Ensemble of which he was a great supporter and valued member.
Melisma at the Joan Sutherland Performing Arts Centre, September 2012
http://jspac.com.au/joan/MelismaEnsemble12.php
Melisma at St Mary's Cathedral Crypt, May 2012
Melisma's debut concert at St. Mary's Cathedral Crypt, 27th May, 2012 was a sell out success and was very well received by the audience.